Trendy sandals SUMMER 2021 EDITION
We've all been waiting for it. After a loooong cold winter, summer is finally here!! Get your dresses, skirts, chiffon hijabs and sandals out! But before you go, here are some sandals you should invest in this summer. These are the trendiest one you will find either at high street stores or in designer stores.
DAD SANDALS
They are this summer's big trend. Chanel released them not long ago. You can find them at Zara, ASOS, ALDO... I wasn't a big fan at first but when worn correctly, they can be very cute. Usually, they go better with skirts, shorter flowered dresses, sometimes with pants as well. They are so comfy and can be easily worn all day long. My personal favourite are the Chanel, they have them in black and nude as well. For high end street stores, I will link where you can find them below!
SQUARED SANDALS 
They've been out since last summer, but this summer, they really are everywhere. The most popular ones are the Bottega. They were released as flats and as heels. They are very charming for the feet. Usually very comfortable as they are padded, they can be worn all day. They would fit anything: dresses, jeans, skirts, large pants,... You can easily find many different models on SHEIN.
STRAPPY SANDALS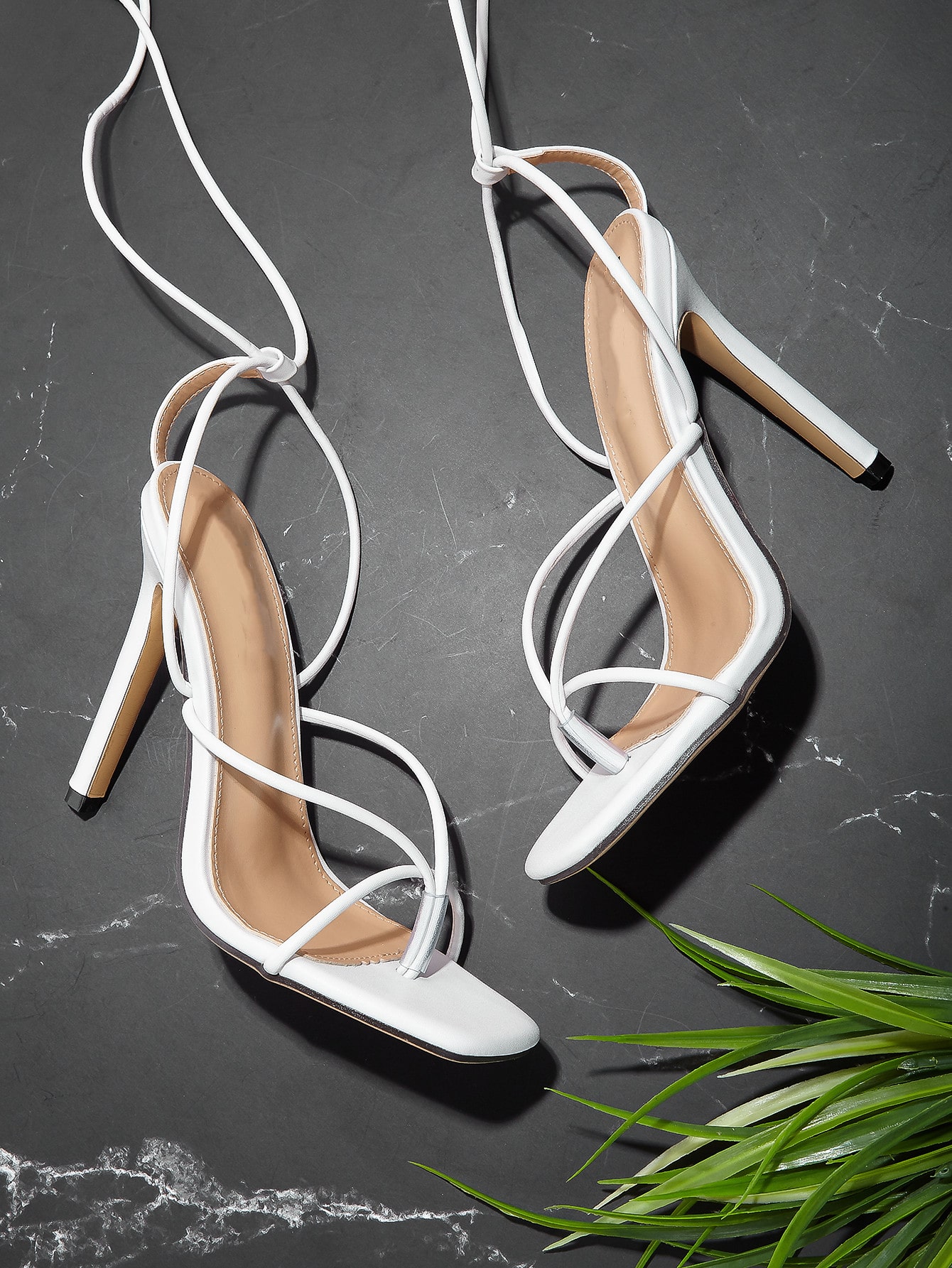 It's this season minimal-chic must have. They are as comfy as they look. They go with everything. Flats are more for an everyday look. But the heels can be rocked with cocktail dresses or if you're going to a wedding, get yourself a pair of these.
SLIDES
They are well known. We probably wear them every summer but they are just so comfortable and chic. Flats are mostly for beach days, but can also be worn with a more casual outfit like with jeans. They are what I call the classic "go with everything" sandals. For going out, you can shop them in different styles to make your outfit pop.Usually, I would go with a gold chained pair.
I wish I could wear sandals all year long. With a good pedicure, they are so flattering on the foot and they go with almost everything. Let me know in the comment which are your favourites.
Stay safe beauties!xoxo
2 comments
Hello, thank you for your comment. We are trying to be all size inclusive to please every women. It is a bit complicated on our end but we are trying our best, and hopefully we will have a plus size collection coming soon!:)
Hello
There are quite a few pieces that I like, but notice most of your stuff comes in standard size.
Do you not support big busted women? After all, we wear clothes too….lol.
With COVID not going anywhere anytime soon, everyone I know has gained a few including myself….
Love the styles and prices tho!
Leave a comment