TRENDY BAGS SUMMER 2021 EDITION
We have to admit it, no matter how many bags we own, we are always tempted to get a new one every time there is a new trend. Bags are underrated but they are so essential to an outfit, they add a little pop to your outfit. After all those lockdown days, this summer is all about getting out of your comfort zone in regards to bags, to wear them out as much as possible. Some trendy bags bring us back to the 2000 and other are a whole new thing.
 Let's talk about this year's big trends.
CHUNKY CHAIN STRAPS
You've probably seen the iconic Bottega bag. Well this summer, it's all about big chains like these. Either gold, silver or in bold colours, you can't go wrong with a bag like that. Many brands released their version of the bag as well if you're not into spending thousands of $ into a trend. 
STRUCTURED BAGS
They're called structured bags or half-moon bags depending on the shape, but you get me. They've been back since late 2019 during Fashion Week. They come in different materials such as snake finish, leather, sometimes in suede, also in nylon like this one (Prada). When small, they are not so practical as they are tiny and there is not enough space sometimes, but that all depends on the kind of person you are: do you only need your cardholder or are you the girl that will have 3 lipstick, a mirror, a big wallet, and so on. They are trendy for sure but will they last?
CLOUD CLUTCH
Cloud clutch or pillow bags are this year's must for me. They are practical, they come in every material possible, you can wear them casually at the beach or classier at a dinner party. It will be the accessory that will make your outfit go from "meh" to "wow". The one that went viral is the Bottega (again?). But it really is a statement piece: the quality, the design and it even comes with the chuncky chain sometimes (another trend).
BUCKET BAGS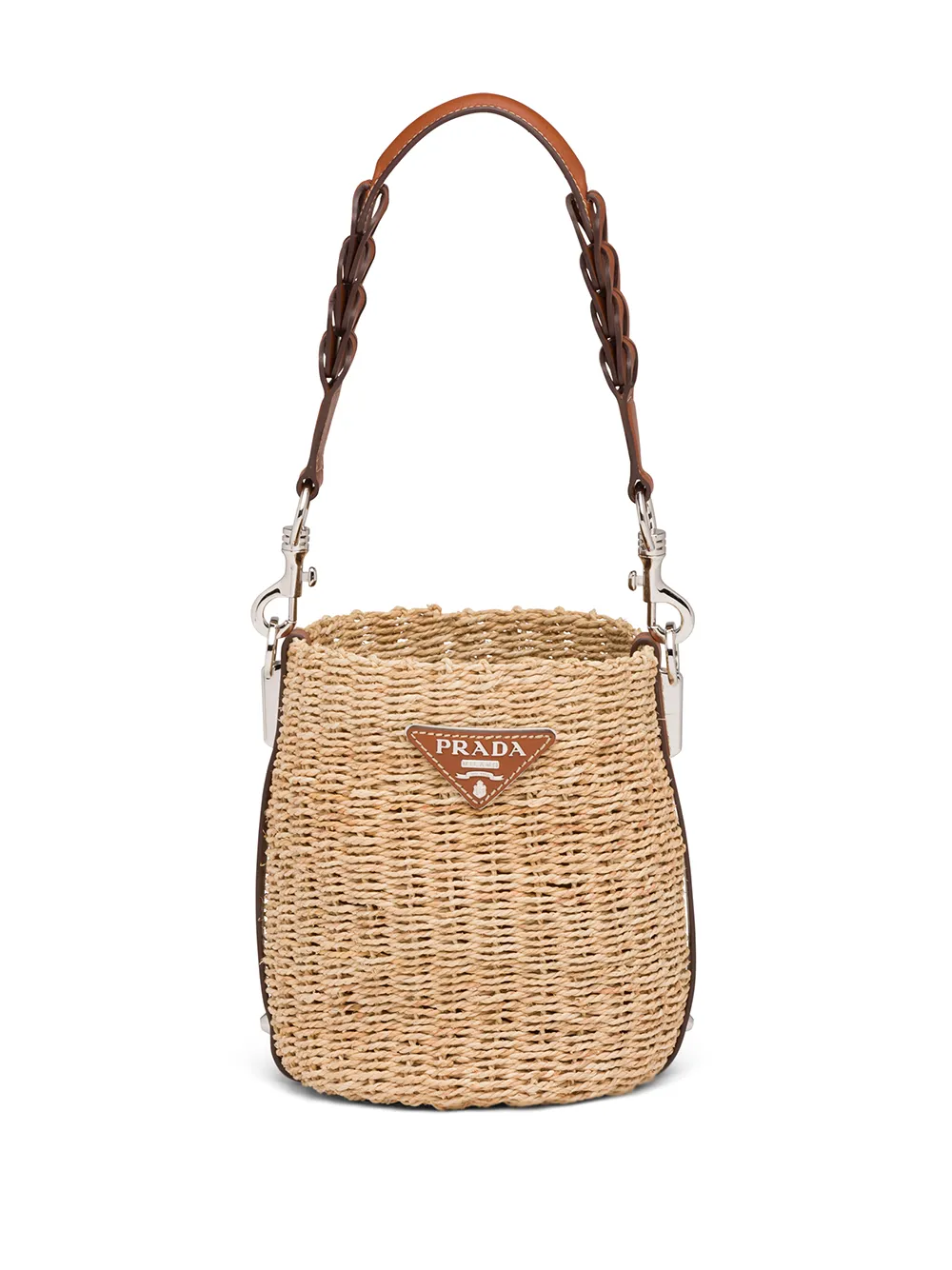 Raffia and woven have been coming back the last few years. If you think about this material, you probably think about white sand beach, blue water and a cute outfit. Offered in everything from two-toned, crossbody, going to the big tote beach bag, they exist in so many styles. Once you've find yours, it will match everything nude, white and blue in your wardrobe for this summer.
MINI BAGS

We've all seen it: Le Chiquito from Jacquemus. Weirdly, I love this trend. I own one of those myself but even though you can barely fit your lipstick in it, I still love it. It is just so cute for a night out. 
So which one is your favorite? Do you think all these trends are here to last?
Let me know what you think. I'll see you on the next post beauties! Stay safe!xoxo
Leave a comment